Dr. Sanjot Lehal
Waterford Office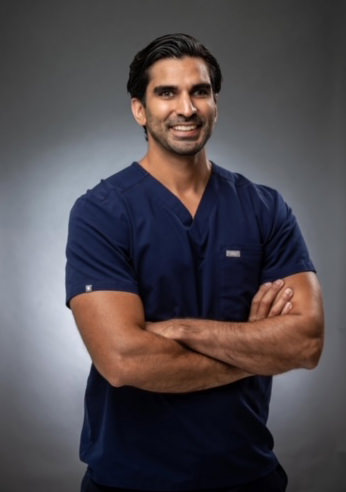 Oral & Facial Surgeons of Michigan is happy to welcome Dr. Sanjot Lehal to our practice!
Dr. Lehal was born and raised in Rochester Hills but now calls Clarkston his home. He has 3 young children with his wife Kara, who is a pediatric dentist in the area. When they're not at work, they enjoy sharing time with family and friends or spending time outdoors.
Dr. Lehal graduated from the University of Detroit Mercy School of Dentistry. Following dental school, he earned his medical degree from Wayne State University School of Medicine and completed a 6 year Oral & Maxillofacial Surgery residency program. During his residency, he treated patients at the Ascension-St. John Hospital System, Beaumont Royal Oak Hospital, Children's Hospital of Michigan and DMC Sinai-Grace Hospital. He has gained extensive experience in dental implant reconstruction, anesthesia, maxillofacial trauma and wisdom teeth surgery.
Dr. Lehal's kind demeanor will make you feel at ease while you are in his care. He looks forward to meeting you!