Dr. Marvin Jabero
HartlandOffice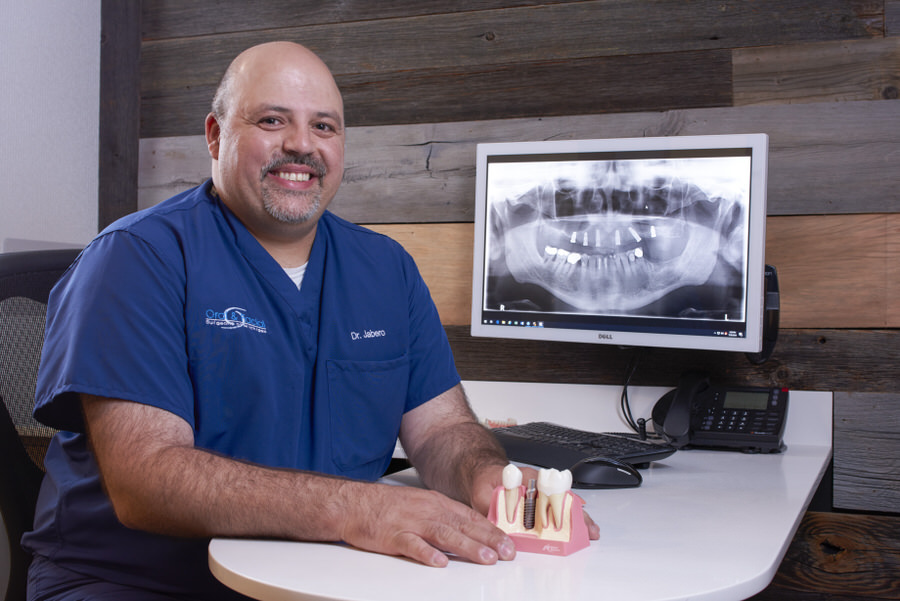 Dr. Jabero was born and raised in Flushing, Michigan. He is a dedicated Michigan Wolverine, completing his Biology and Dental degrees at the University of Michigan. He did sneak over to "the dark side" while attending The Ohio State University for his Oral and Maxillofacial Surgery training. He will tell you that "I only bleed maize and blue!" despite being in Columbus for many years.
Dr. Jabero loves to care for patients and it shows with his warm personality and wonderful chair-side manner! He excels at making you feel comfortable in the office for any type of Oral Surgery procedure. His love for wisdom teeth surgery, placing dental implants, and procedures that require anesthesia are what makes him one of the best Oral Surgeons around.
The Livingston District Dental Society has kept him as it's editor for multiple years due to his passion for educating and improving the quality of dental care for all. He takes pride in maintaining great communication with referring dentists to ensure every patient they refer has an excellent experience and the best possible result.
Dr. Jabero is on staff at McLaren Oakland, St. Joe's-Brighton, and Huron Valley DMC Hospitals.
When not at the office, he loves spending time with his family and cheering on all Michigan and Detroit sports!