Dr. Matthew Pinsky
Brighton Office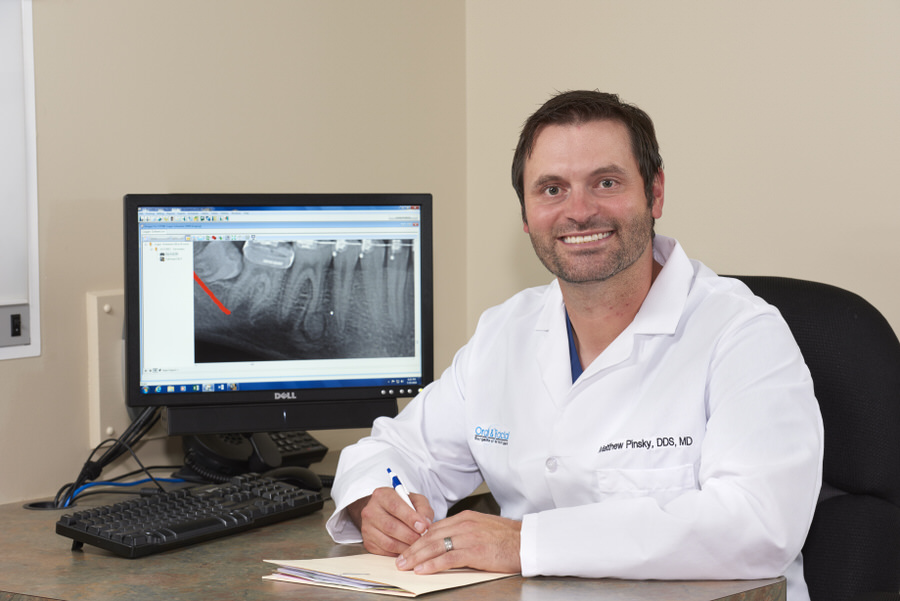 Dr. Pinsky is an experienced board certified Oral and Maxillofacial Surgeon who was born and raised in Olathe, Kansas. After obtaining his B.S.B.A at Creighton University School of Business, Dr. Pinsky went on to graduate with honors from the University of Michigan School of Dentistry in 2005. Dr. Pinsky continued his educational path, earning a medical degree and completing his residency at the University of Michigan Health System, Department of Oral and Maxillofacial Surgery in 2011.
Dr. Pinsky has lectured on several dental and medical topics including "Current Recommendations for the Management of Third Molars", "Management of Post-Operative Pain", and "Dental Rehabilitation and Implants after Radiation and Surgery." He is looking forward to becoming an active member of the professional learning community in Livingston County.
When he is not working, you will find him spending time with his wife and five children, coaching youth sports or attending Tigers games.