At Oral and Facial Surgeons of Michigan, patient care is our top priority.
Check out what some of our patients have to say about their experience with our practice: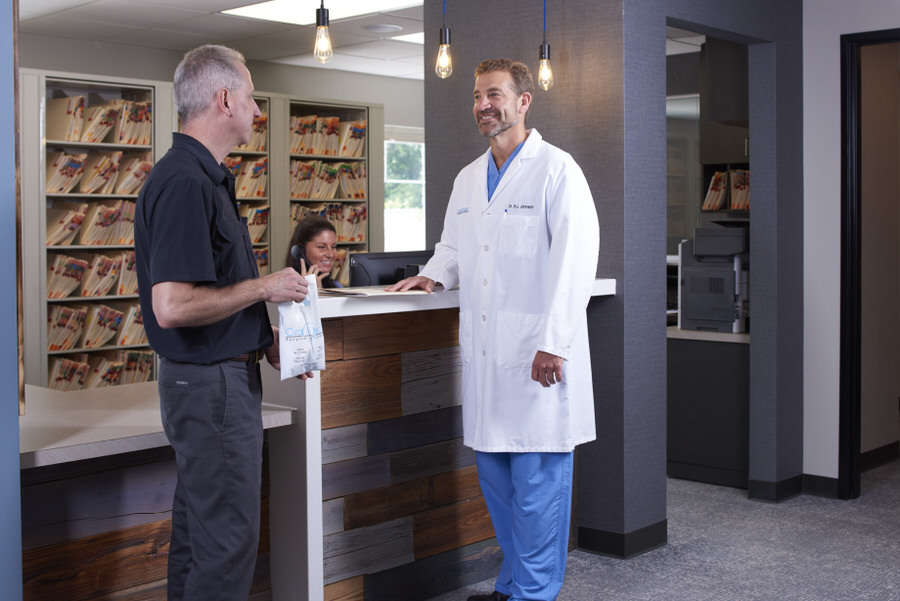 Your feedback is important to us
May I Please take this Opportunity to Express that Dr. Bryan Johnson, His Assistant Sarah, and His Entire Office Staff are the Best Group of Kind, Caring, Professionals I have ever met. Dr. Johnson Explained Everything to me and took special time to make sure I understood well. Dr. Johnson is Very Gentle in his technique and made a rough experience for me go totally flawlessly. I would not hesitate to call on him again if needed. I Trust and Respect Dr. Johnson and highly recommend him to anyone in need of Oral Surgery. Thank You for the opportunity to Express my Experience with this Exceptional Great Oral Surgeon! Thank You Again! Dr. Johnson and Staff!
From our initial phone call to the day of the procedure, could not have asked for a more positive experience. Great staff, excellent consult with Dr. Pinsky, who not only explained all treatment options but listened to us and allowed us to work with him on what was the best option for my husband. We were told the cost for everything that was to be done prior to getting started so we knew exactly what to expect. This is a calm, professional office with good vibes. Highly recommend!
I had an amazing experience with Dr. Jabero and his team. They listened to my concerns and assured me that I was in safe hands. I came to the office with severe anxiety and left smiling and extremely impressed. Highly recommend especially for people with anxiety.
Huge shout out to the team at Oral & Facial Surgeons of Michigan. I had to have a procedure done that I was extremely nervous about. From Haley- scheduling to check in, Melissa with pre-op through post op, and the exceptional treatment from the doctor, my experience was seamless and painless! Everyone was competent, skilled and compassionate. I am thrilled and would highly recommend them to anyone.
WOWZA!!! What more can I say?!? Dr. Johnson and staff are 100% amazing!!! Dental work is completely terrifying for most individuals (including me). With my hands trembling I sat in the chair almost in tears waiting for the extraction procedure to begin. ALL surgical staff made the experience super comfortable and assured me the procedure isn't that bad. By the end, I was laughing and couldn't believe i had myself all worked up for nothing. Go see them!!! Don't hesitate!!!
This is a fabulous office! Dr.Jabero and his staff are so friendly and welcoming. Dr. Jabero is amazingly knowledgeable. His focus is for the wellbeing of his patient. I was impressed and will be referring Dr. Jabero to everyone that I know.